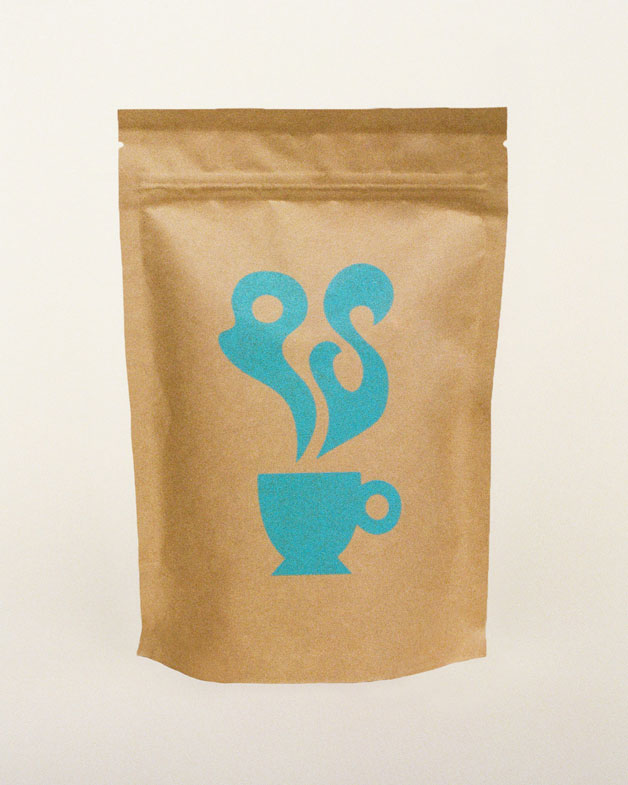 Esnaider Ortega-Gómez's Sidra & Diego Leguízamo's Gesha | Colombia
Description
Esnaider Ortega-Gómez's Sidra & Diego Leguízamo's Gesha ¹
La Esperanza & La Hormiga, San Agustín, Huila, Colombia  ²
This lot from Esnaider Ortega-Gómez and Diego Leguízamo is a super special one. Both of these varieties are very demanding to grow and not very common to find in the farms of true smallholders like these two. Low yields and temperamental dispositions mean that each plant can produce as little as 100 grams of green coffee per harvest cycle. Yields were so low in this case, that a blend was made of Esnaider's Sidra and Diego's Gesha to ensure that there would be enough to export!

In the cup you'll find the ginger and pineapple profile of Esnaider's Sidra meet with the stonefruit and florals of Diego's Gesha to create a juicy and syrupy cup that explodes with sweetness.

¹ Processing & Varietal
Esnaider Ortega-Gómez's Sidra & Diego Leguízamo's Gesha
² Region of Origin
La Esperanza & La Hormiga, San Agustín, Huila, Colombia
This
Equity-focused partnerships with smallholder that supports their autonomy, agency and access within the specialty market.
Not That
Buying relationships that are purely transactional and purchasing coffee only for its quality.
Growing Sidra & Gesha as a Smallholder
Too often, Sidra and Gesha coffees make it to market in consuming countries simply because monied estates had pockets deep enough to make a business out of their cultivation. And the rewards have been huge! It's not hard to find Gesha coffees commanding hundreds of dollars per pound at auction.

However, for the global smallholder class who produces 70-80% of the world's coffee, they see these prices on social media or WhatsApp and can only dream of a world in which they get paid such a price for their coffee. In the case of Esnaider and Diego, it took years for them to get to the point where they could even get their hands on Sidra or Gesha seeds, let alone have the skill and knowledge to manage them.

Given the sheer difficulty of producing these plants, coupled with the low production, we always pay very high prices for these coffees, and we only buy these varieties from smallholders like Esnaider and Diego. And we (or our sister business Semilla) buys all their other coffee while they're at it too.


Esnaider Ortega-Gomez, is a multi-generational coffee grower and co-founder of Monkaaba, a producer-led training and support organization.
Diego Leguizamo and his wife Karol Ortega at their farm La Hormiga in San Agustin, Huila.
WHO MAKES P.S. COFFEE?
The P.S. Coffee menu is made possible by grower communities and smallholder farmers in Rwanda, Honduras, Colombia and Guatemala. Through our sourcing sister-company Semilla, we hold long-term and consensus based partnerships with producers that have had zero or limited access to or knowledge of the specialty market.

These skilled and passionate professionals are redefining coffee production within their growing regions that have historically been underserved and overlooked despite being within well-respected coffee producing countries. Through community support networks, access to knowledge and capital and investment into physical and intellectual infrastracture, they are transitioning towards autonomy and away from the exploitative model they've mostly always known.

These are the people and communities you'll meet through P.S. — and build connections with as we continue to support and purchase from them year after year.

Meet the P.S. Producer Network
HOW IS P.S. COFFEE SOURCED?
All of the coffee on the P.S. menu is exclusively sourced with Semilla Coffee through the following principles:

Durable Relationships
All of Semilla's relationships are formed with specific communities in underserved coffee growing regions within well-respected coffee production countries. Semilla identifies producer groups that have zero or limited access to or knowledge of the specialty market and takes on the requisite risk that comes with their transition into becoming specialty coffee producers with dedicated buyers across North America. Semilla's commitment is to work only within the bounds of these groups, seeking to grow with them in pursuit of purchasing all of their production, year after year.

Best Prices, Defined by Producers
All coffees purchased by Semilla are purchased at the best locally available price. This is determined via communication with and understanding of local market dynamics, and prices are arrived upon via a consensus model in which the coffee growers and Semilla agree democratically on the best prices for all involved.

Traceability and Transparency 
Semilla's commitment is to work with complete commitment to traceability and transparency along the value chain. This means full transparency of prices paid to the farmer (farmgate) as well as prices paid at port (FOB). Additionally, Semilla offers in depth information and context for each coffee, the producers who grew it, and the condition within which they work with each purchase. 

Quality 
Semilla exclusively works in the specialty coffee realm, meaning all of the coffees purchase are above the quality levels offered  by conventional commodity or Fair Trade and Organic buyers. Quality is determined in reference to the Specialty Coffee Association and Coffee Quality Institute's grading standards, with all coffees source for P.S. achieving a minimum of 85 points out of a possible 100. 
DO YOU HAVE THIRD-PARTY SUSTAINABILITY CERTIFICATION?
We are skeptic of most fair trade/organic/sustainability certifications. They often leave the financial burden on coffee producers who are, and let's be honest, not polluting anywhere near us folks in the Global North are.

Instead of focusing on these certifications, we work towards a value system that uplifts everyone along the coffee supply chain. Through Semilla, our sourcing sister-company, we can connect directly with our coffee producer network to bring to life their ideas that come from, and work for, them towards a more sustainable, equitable value chain.