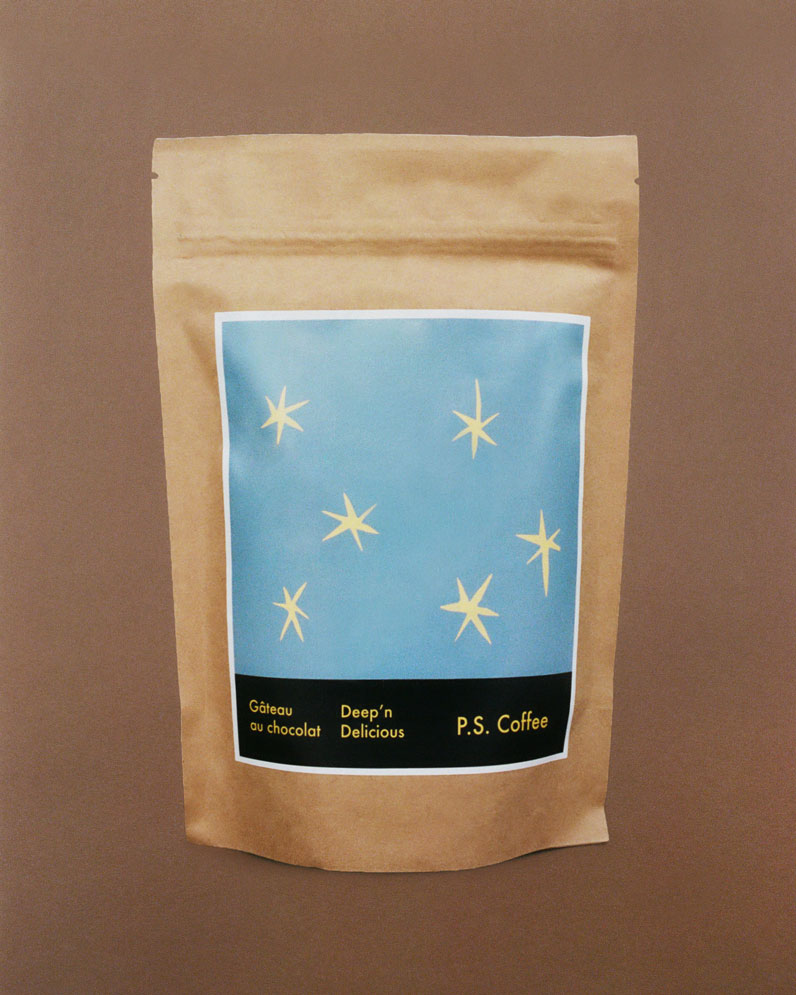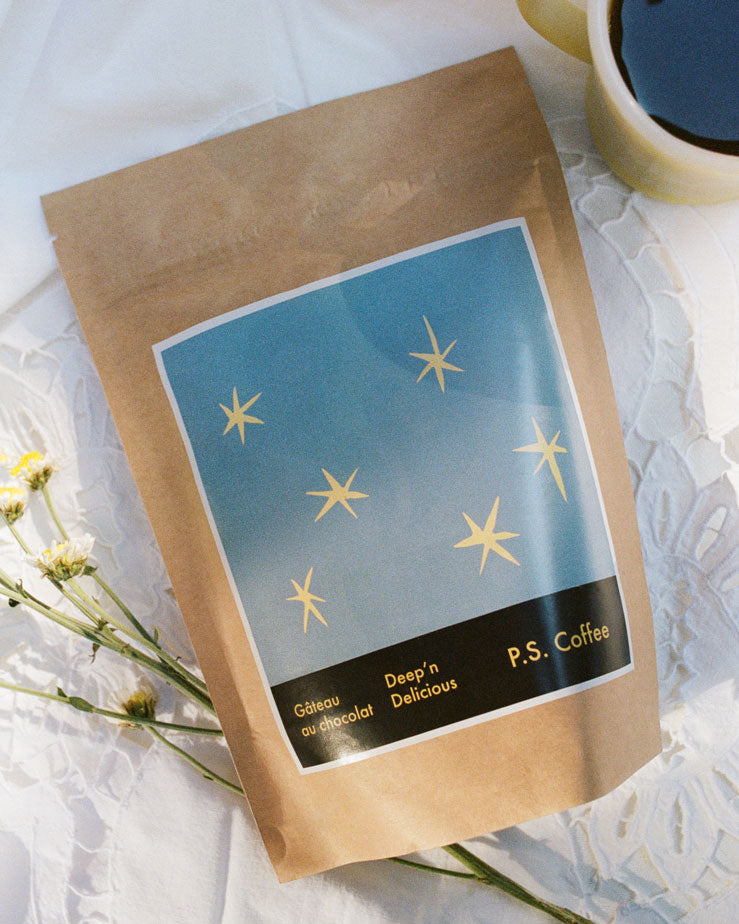 Description
Fugi Afrodis Munyangaju's Honey Red Bourbon¹
Nyaruguru District, Southern Province, Rwanda²
Farmers: Afrodis Munyangaju and Celestin Nyirimana, Celestin Nzabakira, Fausin Bizimana, Faustin Ayirwanda, Vedaste Baziyaremye & Celestin Byemerintwari
The best coffee isn't always the most unique, but the one that keeps us coming back, time after time. It's the coffee we like to call 'eminently chuggable'. For us, we keep reaching for one with nostalgic notes of sweet childhood memories that are found in Deep'n Delicious. Filled with deepness of chocolate, hazelnut and brown sugar, our mainstay blend is the classic, approachable cup that's perfectly prepared as filter or espresso. This is coffee so good, it'll keep you coming back for more.
This edition of the Deep'n Delicious blend features the production of Baho Coffee's Fugi Afrodis Munyangaju. Named after the Fugi Washing Station manager, Afrodis Munyangaju, as a way to recognize his vital role in the coffee value stream. In addition to Afrodis' coffee, lots from six other farmers was delivered and processed together to make this lot. Each farmer was selected based on their attention to detail in their own farms, and the quality of coffee they produce there.
¹ Processing & Varietal
Honey Red Bourbon

The initial steps for each process are the same: First, a day of intensive sorting at the cherry stage, under complete shade, to ensure only the ripest are chosen and any visible defects are removed. Step two is multiple rounds of floating - filling a large container with cherries and water, discarding the less dense cherries that float to the top of the tank.
The densest coffees (sinkers) are reserved to be processed as the higher grade lots, and the less dense coffees (floaters) are mixed in with the rejected cherries from the initial sorting to be processed as lower grade lots. It's expected that cherries are delivered to stations, on average, between 2 to 3 hours from picking.

When enough volume has accumulated, coffee is pulped without the use of water, leaving an ample amount of mucilage still attached to the seeds. After depulping, coffees are moved onto shaded drying beds for 48 - 72 hours.

This has two distinct benefits. First, it sets the trajectory for the entire drying phase by initially beginning very gently and slowly under complete shade. Secondly, it allows ample time for additional sorting. Coffee is then moved to raised beds in full sun and dried without turning for 3 days.

After 3 days, the coffee is turned every 3 hours throughout the day until the moisture content reaches 11%. Total drying time for honey processed coffees is 40 - 45 days.
² Region of Origin
Fugi Washing Station in Nyaruguru District, Southern Province, Rwanda
Altitude: 1550-1850masl

Fugi is quickly becoming a favourite of ours in the Baho network, producing consistently excellent washed and natural lots. Located in the Southern Province of Rwanda, it is nestled between the Nyungwe National Forest and the border of Burundi. It's the second smallest station in the Baho collection, purchasing cherry from approximately 950 smallholder farmers in total. This washing station produces approximately 900 bags of exportable specialty grade coffee each year.

On average, producers bringing coffee to Fugi manage around 600 trees, with a median cherry yield per tree of 3kg - this equals about one and a half exportable bags of green coffee per producer. This figure perfectly exemplifies just how small the average producer is in Rwanda, and it gives some context as to why they are selling to washing stations rather than developing their own costly wet and dry mills. Fugi employs 70 people at the peak of the season - there are rotating seasonal/part time workers in addition to a core staff. As part of standard Baho practice, the pension for all workers is paid for them on top of their wages.
P.S. Blends
Roasted to bring out an undeniable flavour expression, Toasté and Deep'n Delicious are straight to the point. That means no more scratching your head at obscure notes you can't seem to recognize in your own cup. Just dependable, flavour-forward coffee that builds bridges between the cupping table and the coffee pot.
This
Buying from as many smallholder farmers of a community as possible to broaden our impact and deepen our commitment to them.
Not That
Buying only the top lots from a select few leaving them without consistent and reliable long-term support.
Fugi Afrodis Munyangaju
Direct traceability to coffee producers who grow every cherry coffee buyers purchase is, frankly, a fairly revolutionary concept in Rwanda. Emmanuel Rusatira and Baho Coffee have made incredibly leaps towards this level of traceability. In 2019, Emmanuel began tracing lots back to communities living on specific hills near his washing stations, something that is essentially unheard of for East African coffees. To go even further, Semilla and Baho Coffee, have been identifying specific groups into geographic zones or by purpose. Rather than simply delivering cherry to a washing station to earn a few more Francs as a subsistence crop, smallholders can see their work is valued by buyers and consumers and allow Semilla, and by extension P.S., to work with them year over year.

For this level of traceability to happen, Emmanuel relies on the dedicated work of washing station managers who oversee everything from cherry intake to processing and drying and storage. These people are instrumental in doing this difficult work and so Semilla and Baho began recognizing them by naming the washing station manager's lots after them. In this case, Deep'n Delicious features the lot named after Afrodis Munyangaju, manager of Fugi Washing Station. In addition to Afrodis' coffee, lots from six other farmers was delivered and processed together to make this lot. Each farmer was selected based on their attention to detail in their own farms, and the quality of coffee they produce there.


After nearly 20 years of experience establishing and managing washing stations throughout Rwanda for a large export company, Emmanuel Rusatira and his family decided to branch out and start their own operations. Establishing Baho Coffee allowed Emmanuel to freely focus his energy towards implementing his own philosophies and pushing high quality protocols with 6 different washing stations. Coffee production in Rwanda works very similarly to most other countries in Africa - thousands of smallholder farmers deliver cherry to centralized processing stations. Because the average farm size is less than a hectare, volumes per farmer are extremely low. Thus, selling to washing stations makes much more financial sense than building costly personal mills.

We are continually inspired by Emmanuel's genuine curiosity and passion for quality and experimentation. At a handful of stations he is not only producing extremely clean natural processed coffees, but also pushing the experimental boundaries of the fermentation process (all very rare for Rwanda!). Furthermore, Emmanuel is impressively proactive with education and outreach. He works closely with producers year round - distributing seedlings, educating on proper growing and picking techniques, giving loans for infrastructure or quality of life investments, and generally being a positive force in the community and friend to all.
Read Their Story
WHO MAKES P.S. COFFEE?
The P.S. Coffee menu is made possible by grower communities and smallholder farmers in Rwanda, Honduras, Colombia and Guatemala. Through our sourcing sister-company Semilla, we hold long-term and consensus based partnerships with producers that have had zero or limited access to or knowledge of the specialty market.

These skilled and passionate professionals are redefining coffee production within their growing regions that have historically been underserved and overlooked despite being within well-respected coffee producing countries. Through community support networks, access to knowledge and capital and investment into physical and intellectual infrastracture, they are transitioning towards autonomy and away from the exploitative model they've mostly always known.

These are the people and communities you'll meet through P.S. — and build connections with as we continue to support and purchase from them year after year.

Meet the P.S. Producer Network
HOW IS P.S. COFFEE SOURCED?
All of the coffee on the P.S. menu is exclusively sourced with Semilla Coffee through the following principles:

Durable Relationships
All of Semilla's relationships are formed with specific communities in underserved coffee growing regions within well-respected coffee production countries. Semilla identifies producer groups that have zero or limited access to or knowledge of the specialty market and takes on the requisite risk that comes with their transition into becoming specialty coffee producers with dedicated buyers across North America. Semilla's commitment is to work only within the bounds of these groups, seeking to grow with them in pursuit of purchasing all of their production, year after year.

Best Prices, Defined by Producers
All coffees purchased by Semilla are purchased at the best locally available price. This is determined via communication with and understanding of local market dynamics, and prices are arrived upon via a consensus model in which the coffee growers and Semilla agree democratically on the best prices for all involved.

Traceability and Transparency 
Semilla's commitment is to work with complete commitment to traceability and transparency along the value chain. This means full transparency of prices paid to the farmer (farmgate) as well as prices paid at port (FOB). Additionally, Semilla offers in depth information and context for each coffee, the producers who grew it, and the condition within which they work with each purchase. 

Quality 
Semilla exclusively works in the specialty coffee realm, meaning all of the coffees purchase are above the quality levels offered  by conventional commodity or Fair Trade and Organic buyers. Quality is determined in reference to the Specialty Coffee Association and Coffee Quality Institute's grading standards, with all coffees source for P.S. achieving a minimum of 85 points out of a possible 100. 
DO YOU HAVE THIRD-PARTY SUSTAINABILITY CERTIFICATION?
We are skeptic of most fair trade/organic/sustainability certifications. They often leave the financial burden on coffee producers who are, and let's be honest, not polluting anywhere near us folks in the Global North are.

Instead of focusing on these certification, we work towards a value system that uplifts everyone along the coffee supply chain. Through Semilla, our sourcing sister-company, we can connect directly with our coffee producer network to bring to life their ideas that come from, and work for, them towards a more sustainable, equitable value chain.