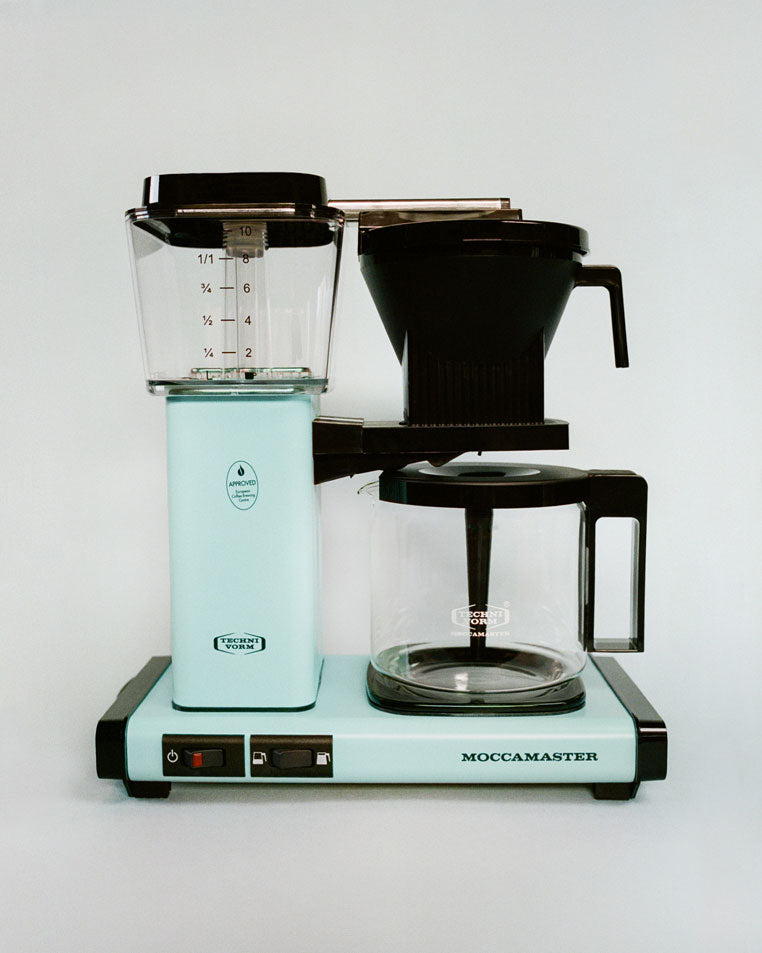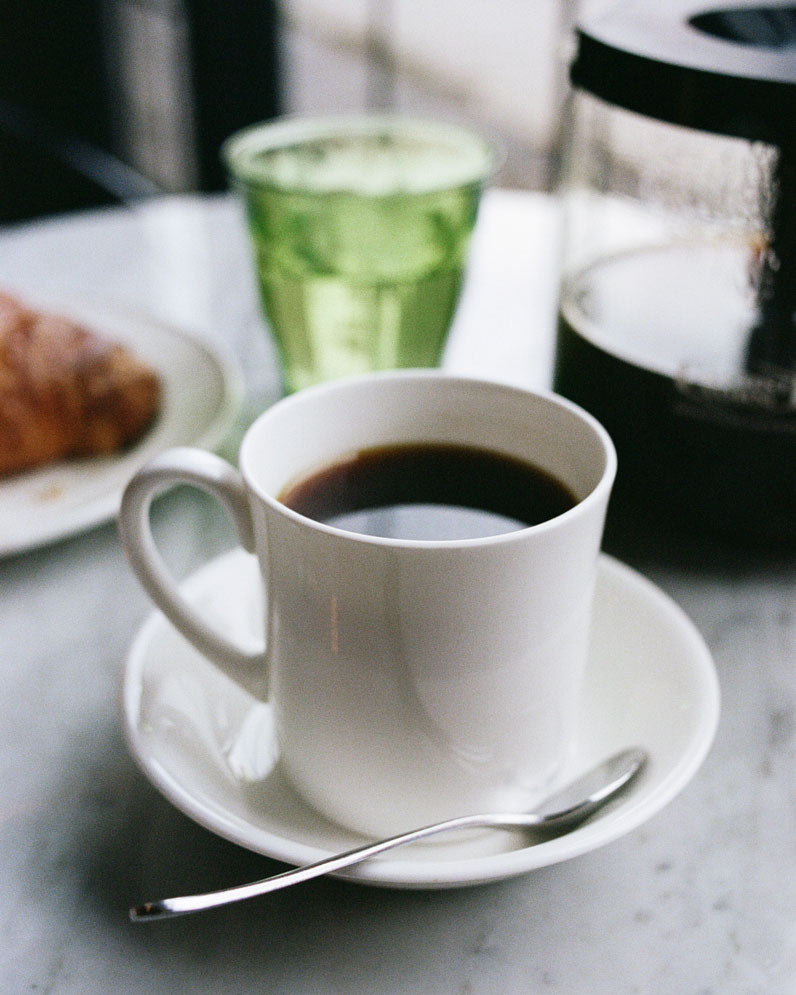 Moccamaster KBGV Select Coffee Brewer - Turquoise
Description
For lovers of drip coffee, this is the only coffee brewer you'll ever need. Tried, tested and trusted by P.S. and our community of restaurateurs, cafe owners and coffee aficionados, Moccasmaster is truly a beauty to use and to look at. Handmade in the Netherlands, this 10-cup/40oz brewer makes the perfect cup of coffee in 4-6 minutes and keeps it at the ideal temperature for all your refills.
Details
- Weight: 6.00 lbs
- Dimensions: 14.00" H x 12.75" W x 6.50" D
- Volts: 120 V
- Watts: 1475 W
- Volume: 1.25 L / 40 oz / 10 cups
- Power Switch: Auto-Off at 100 minutes
- Brew Basket Style: Automatic drip-stop
- Body Style: Rectangular
- Material: Metal / BPA, BPS, BPF, and phthalate-free plastic
- Warranty: 5 years
- Certifications: ECBC certified and SCA approved to meet and exceed the golden cup standard

All Moccamaster coffee brewers are handmade at the Technivorm factory in the Netherlands.

Moccamaster builds coffee brewers to last. Replacement parts are available for all models via Moccamaster and their on-site Service Technicians will repair any Moccamaster for the life of the brewer. With proper care and maintenance, this should be the last coffee brewer you ever need to buy.

Fast Brewing Time
Simple to use with a quiet brew process, the KBGV Select makes a half or full carafe of coffee in 4-6 minutes.

Consistent Temperature
The copper boiling element rapidly heats water to a brewing temperature of 196°F - 205°F and automatically shuts off when the water reservoir is empty.

Precise Engineering
The boiling action moves the water up the glass tube, where it flows into the outlet arm and pulses over the brew basket, blooming the coffee grounds in a manual pour-over style.

Optimized Coffee Extraction
The cone-shaped brew basket steeps the coffee grounds, extracting the coffee's full flavor and maximizing its complexity, taste, and aroma.

Independent Hotplate
The selector switch adjusts the hotplate temperature within the range of 175°F - 185°F depending on how much you brew. The brewer's power switch and hotplate automatically shut off after 100 minutes.
Download Manual