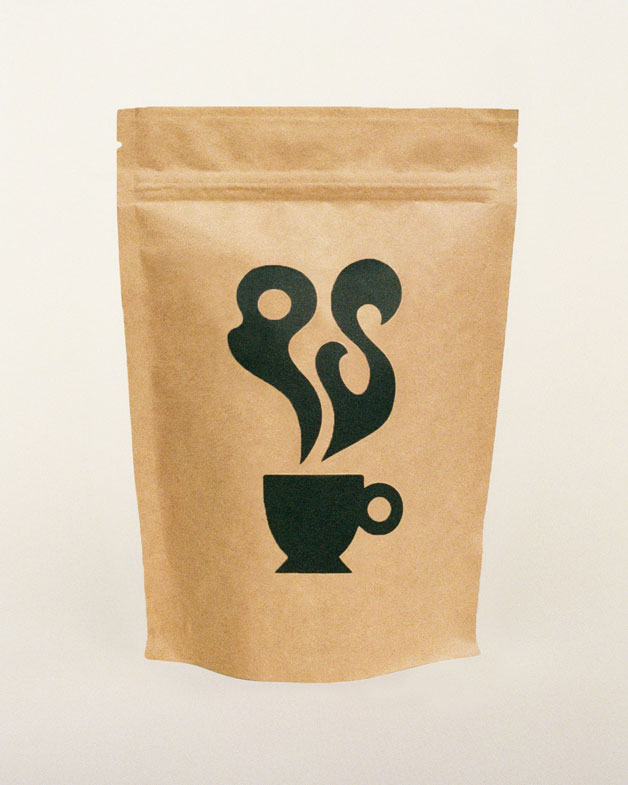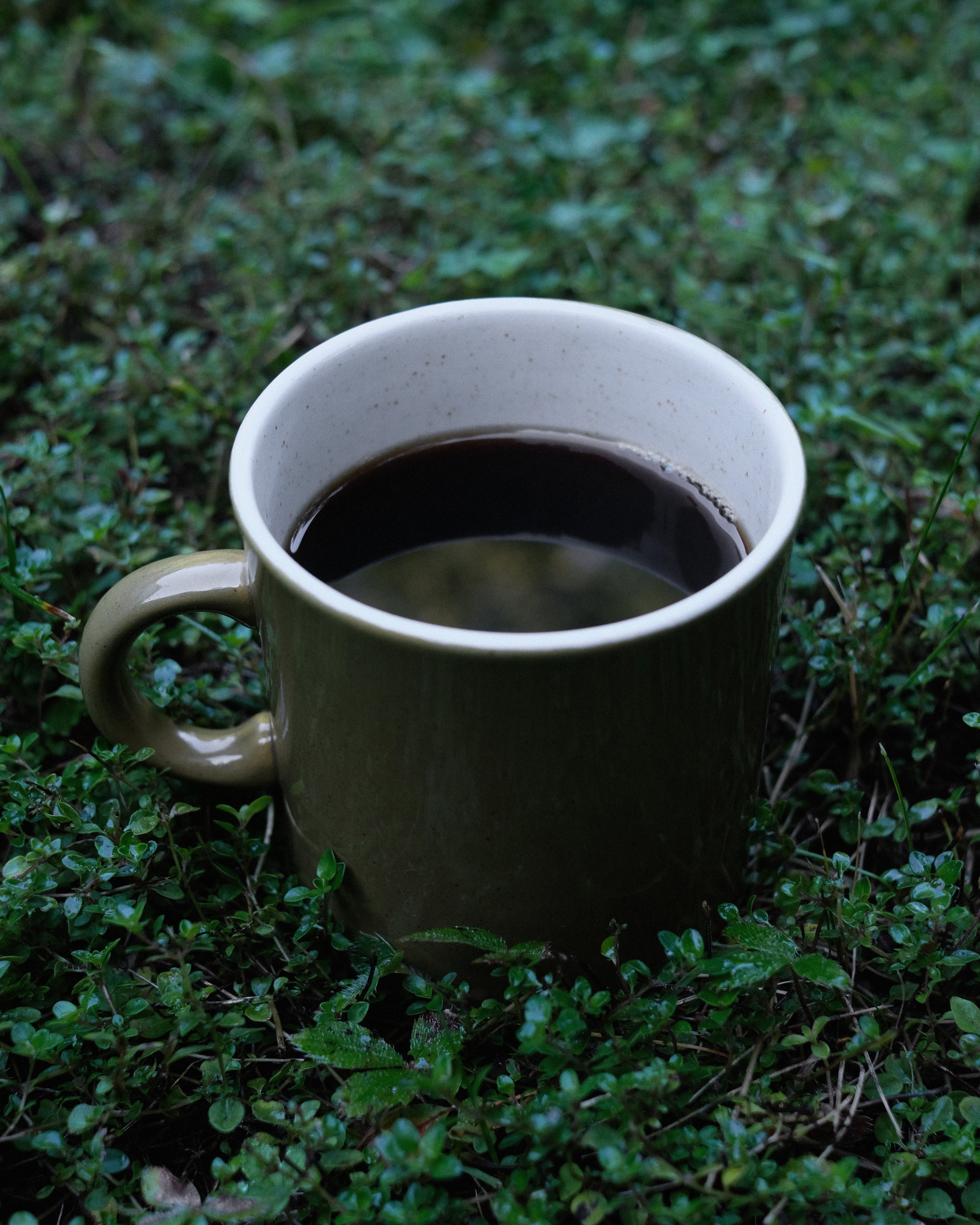 Naun Ramos' Washed Colombia | Colombia
Description
Washed Colombia¹
El Sapo Farm, El Triunfo, Tarqui, Huila, Colombia²
For the first time on our menu - coffee from the remote hills of Tarqui in Huila, Colombia - Naun Ramos' Washed Colombia from Finca El Sapo.
Though El Sapo and farms around Tarqui have remained relatively unknown in specialty until recent years, this tiny farm is home to coffee with exceptional quality potential. The ideal cold overnight environment, juxtaposed with hot daytime sun, creates ideal conditions for slow cherry ripening, producing complex and deeply fruited notes. In Naun Ramos' coffee, we taste a juicy cup of honeydew melon, tropical fruit, lime, and raspberry cookie finish.
We feel very fortunate to introduce coffee from the Tarqui region with you, and it's in many ways thanks to
Monkaaba
. El Sapo's physical inaccessibility has a corresponding effect of limiting these producers' access to a broader global market. A challenge in and of itself, without Monkaaba's on-the-ground support and dedication to the success of all smallholders in Huila, connecting with this remote group would be even more difficult.
¹ Washed Processing at El Sapo
Cherries are collected on a 4 - 6 week cycle, with various days of picking for cherries at peak ripeness. After picking, the cherries are left to ferment for 24 hours before being depulped. It is then washed and left to dry ferment in plastic bags for 30-40 hours. The coffee is then carried two hours by horseback to the village of Ricabrisa where it's dried for 20 days.
² Region of Origin
Farm: El Sapo
Location: El Triunfo, Tarqui, Huila
Altitude: 1850masl

Though Huila is consistently amongst the highest yielding of all coffee growing regions in Colombia, with thousands of growers dotting the mountains, those around Tarqui have only in the last few years been recognized globally for the quality of their coffee. Even still, Tarqui remains largely off the map due to how far afield so many of the growers are.
This
Work in close collaboration with local producer-led groups seeking access to the specialty market.
Not That
Support the elite interests of major corporations that leave smallholder coffee growers away from stable purchasing relationships within specialty.
The El Sapo Story
The tiny Finca El Sapo (The Toad Farm in English) is managed by Mario Trujillo, Naun Ramos (pictured) and other members of Mario's extended family. El Sapo is extremely remote. Getting to the farm requires at least a one-and-a-half-hour walk and often takes much longer to descend as producers navigate the steep riverbank with their mules. This physical inaccessibility of El Sapo and many other farms near Tarqui means that producers here remained largely off the map in specialty and kept at a distance from better prices.

El Sapo's micro-climate creates ideal conditions to grow exceptional quality coffee, but Mario and his family had no idea their coffee could be considered high quality until 2018 when multiple lots from the farm were placed in the top ten in a local cupping.

However, this recognition offered only a one-time purchase and a high price and didn't guarantee them a consistent buying relationship. In the years since working with P.S., we've been able to purchase the majority of their production for wholesale and this lot represents our first microlot offering for our home brew customers.




The journey to and from El Sapo is so extreme, and the farm so far removed, even other producers in the area refer to this farm as "El Fondo" or "The Deep."

WHO MAKES P.S. COFFEE?
The P.S. Coffee menu is made possible by grower communities and smallholder farmers in Rwanda, Honduras, Colombia and Guatemala. Through our sourcing sister-company Semilla, we hold long-term and consensus based partnerships with producers that have had zero or limited access to or knowledge of the specialty market.

These skilled and passionate professionals are redefining coffee production within their growing regions that have historically been underserved and overlooked despite being within well-respected coffee producing countries. Through community support networks, access to knowledge and capital and investment into physical and intellectual infrastracture, they are transitioning towards autonomy and away from the exploitative model they've mostly always known.

These are the people and communities you'll meet through P.S. — and build connections with as we continue to support and purchase from them year after year.

Meet the P.S. Producer Network
HOW IS P.S. COFFEE SOURCED?
All of the coffee on the P.S. menu is exclusively sourced with Semilla Coffee through the following principles:

Durable Relationships
All of Semilla's relationships are formed with specific communities in underserved coffee growing regions within well-respected coffee production countries. Semilla identifies producer groups that have zero or limited access to or knowledge of the specialty market and takes on the requisite risk that comes with their transition into becoming specialty coffee producers with dedicated buyers across North America. Semilla's commitment is to work only within the bounds of these groups, seeking to grow with them in pursuit of purchasing all of their production, year after year.

Best Prices, Defined by Producers
All coffees purchased by Semilla are purchased at the best locally available price. This is determined via communication with and understanding of local market dynamics, and prices are arrived upon via a consensus model in which the coffee growers and Semilla agree democratically on the best prices for all involved.

Traceability and Transparency 
Semilla's commitment is to work with complete commitment to traceability and transparency along the value chain. This means full transparency of prices paid to the farmer (farmgate) as well as prices paid at port (FOB). Additionally, Semilla offers in depth information and context for each coffee, the producers who grew it, and the condition within which they work with each purchase. 

Quality 
Semilla exclusively works in the specialty coffee realm, meaning all of the coffees purchase are above the quality levels offered  by conventional commodity or Fair Trade and Organic buyers. Quality is determined in reference to the Specialty Coffee Association and Coffee Quality Institute's grading standards, with all coffees source for P.S. achieving a minimum of 85 points out of a possible 100. 
DO YOU HAVE THIRD-PARTY SUSTAINABILITY CERTIFICATION?
We are skeptic of most fair trade/organic/sustainability certifications. They often leave the financial burden on coffee producers who are, and let's be honest, not polluting anywhere near us folks in the Global North are.

Instead of focusing on these certification, we work towards a value system that uplifts everyone along the coffee supply chain. Through Semilla, our sourcing sister-company, we can connect directly with our coffee producer network to bring to life their ideas that come from, and work for, them towards a more sustainable, equitable value chain.