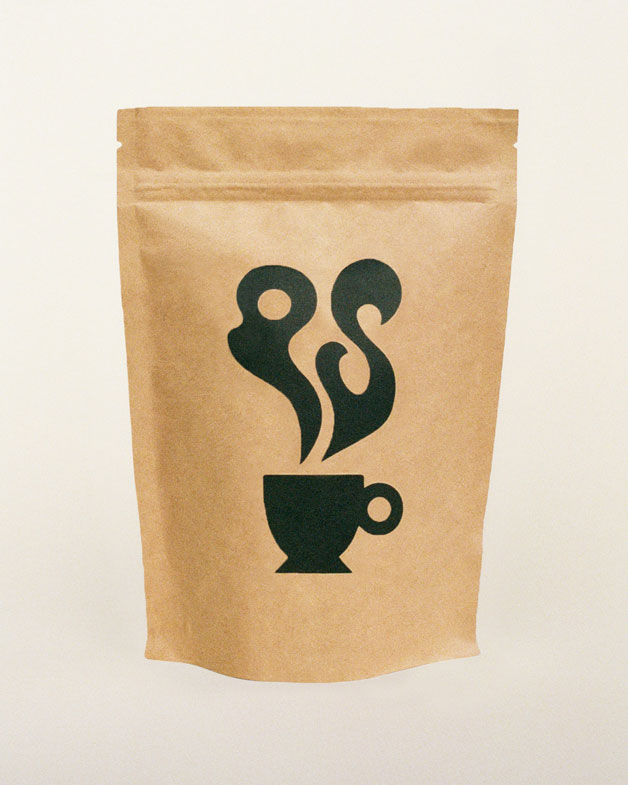 Description
Ethyl Acetate Decaf¹
Las Chinas and Kennedy, San Agustin, Huila, Colombia²
Producers: Pastor Ordoñez, Augusto Ortega, Jenaro Burbano, Jose Burbano, Fabio Guzman
Grown by our friends at Monkaaba in San Agustin, Huila, this naturally decaffeinated lot will have you thinking differently about decaf. Named 'Guarapo' after the pressed sugarcane drink commonly enjoyed by smallholders in Huila, this lot is part of our ongoing effort to increase our purchase volume and accept a broader quality range of lots.
Guarapo Decaf uses a sugarcane derivative called ethyl acetate to decaffeinate the coffee. This process is done at origin and the most enjoyable part is seeing how this sugarcane process augments rather than detracts from the cup. Sweetness is enhanced, and a small amount of fruit flavour seems to also be imbued in the coffee. The result is a sweet and complex cup of decaf with notes of dark chocolate, cane sugar, honey & citrus fruits.
¹ About Ethyl Acetate (EA) Decaf Process
Washed coffees (a blend of Pink Bourbon, Bourbon Aji, Caturra, Colombia, San Bernardo) are delivered milled to the decaffeination plant where they are first steamed to remove silver skin before being moistened to open the pores of the seeds. The seeds are then submerged in a sugarcane derived ethyl acetate solution which strips the caffeine into the solution. It is then steamed again to remove the ethyl acetate. As the coffee is still wet, it is then dried again to achieve below 12% moisture.


² Region of Origin
Las Chinas and Kennedy, San Agustin, Huila ²
Altitude: 1680 - 1800 masl
This
Buying more volume of great coffees, the ones that may be overlooked in the race for the "best" cup, and can still generate financial stability and profitability for smallholder producers.
Not That
Extracting what serves buyers and consumers by simply purchasing the smallest, highest quality microlots — and leaving the rest behind.
Another Layer of Support
About Guarapo Decaf
This Ethyl Acetate (EA) decaf is part of our ongoing effort to purchase more quality levels from smallholders, without compromising on price.

The coffees that form Guarapo have come mainly from the bigger producers in the Monkaaba network, such as Jose Burbano, Augusto Ortega (pictured), and Pastor Ordoñez. As larger producers, they manage varieties that would typically not be sold for specialty sale but rather to a conventional market for quick cash.

Instead, Semilla has committed to not leaving any of their coffee behind by purchasing these lots for the Guarapo Decaf blend. This coffee, purchased with full transparency and for a price far over what is locally available, has shown to be an important lifeline of support for smallholders while presenting a quality cup that's surprisingly sweet and silky.


Monkaaba is a smallholder coffee grower empowerment initiative based in San Agustin and led by Esnaider Ortega-Gomez and select other growers who have worked for many years to sell their coffee as specialty. Monkaaba's goal is to assist other growers in the area to not only find a better market for their coffee, one that pays a solid price, but also to invest in the knowledge and skill of producers in a way that ensures their future success.

This type of project, we believe, is vital to the future of specialty coffee as a whole and is exactly what we aim to support through engaging in meaningful relationships.
Learn More
WHO MAKES P.S. COFFEE?
The P.S. Coffee menu is made possible by grower communities and smallholder farmers in Rwanda, Honduras, Colombia and Guatemala. Through our sourcing sister-company Semilla, we hold long-term and consensus based partnerships with producers that have had zero or limited access to or knowledge of the specialty market.

These skilled and passionate professionals are redefining coffee production within their growing regions that have historically been underserved and overlooked despite being within well-respected coffee producing countries. Through community support networks, access to knowledge and capital and investment into physical and intellectual infrastracture, they are transitioning towards autonomy and away from the exploitative model they've mostly always known.

These are the people and communities you'll meet through P.S. — and build connections with as we continue to support and purchase from them year after year.

Meet the P.S. Producer Network
HOW IS P.S. COFFEE SOURCED?
All of the coffee on the P.S. menu is exclusively sourced with Semilla Coffee through the following principles:

Durable Relationships
All of Semilla's relationships are formed with specific communities in underserved coffee growing regions within well-respected coffee production countries. Semilla identifies producer groups that have zero or limited access to or knowledge of the specialty market and takes on the requisite risk that comes with their transition into becoming specialty coffee producers with dedicated buyers across North America. Semilla's commitment is to work only within the bounds of these groups, seeking to grow with them in pursuit of purchasing all of their production, year after year.

Best Prices, Defined by Producers
All coffees purchased by Semilla are purchased at the best locally available price. This is determined via communication with and understanding of local market dynamics, and prices are arrived upon via a consensus model in which the coffee growers and Semilla agree democratically on the best prices for all involved.

Traceability and Transparency 
Semilla's commitment is to work with complete commitment to traceability and transparency along the value chain. This means full transparency of prices paid to the farmer (farmgate) as well as prices paid at port (FOB). Additionally, Semilla offers in depth information and context for each coffee, the producers who grew it, and the condition within which they work with each purchase. 

Quality 
Semilla exclusively works in the specialty coffee realm, meaning all of the coffees purchase are above the quality levels offered  by conventional commodity or Fair Trade and Organic buyers. Quality is determined in reference to the Specialty Coffee Association and Coffee Quality Institute's grading standards, with all coffees source for P.S. achieving a minimum of 85 points out of a possible 100. 
DO YOU HAVE THIRD-PARTY SUSTAINABILITY CERTIFICATION?
We are skeptic of most fair trade/organic/sustainability certifications. They often leave the financial burden on coffee producers who are, and let's be honest, not polluting anywhere near us folks in the Global North are.

Instead of focusing on these certification, we work towards a value system that uplifts everyone along the coffee supply chain. Through Semilla, our sourcing sister-company, we can connect directly with our coffee producer network to bring to life their ideas that come from, and work for, them towards a more sustainable, equitable value chain.